Sunday, 7 October 2012
We're Back!!!!

So it's been almost a year since I posted here.Guestbook is gone due to Lyco's, pisses me off that I lost all those years of entry's and can't recover them. So much has happened in the past year and I just didn't have time to even post here. Two of my boxers Nikki and Lucky passed away, lost one cat Frank who we had for about 12 years and just this Labor Weekend, I had to put down one of my horses, Toot-Toot, she was 26 years old and I had her since she was two.
On to bikes:Streetglide now has 105,000 miles on it. At 98,000 all he needed was a new set of rings. I put a new drive belt and rear sprocket on as preventitive maintenance since they were the originals. Can't say enough about running full synthetic, my bike is proof that it is worth the extra dollar or two per qt.
Cruella has had a facelift. I wish I had a guestbook up to get your feedback, I'm workin on gettn a new one up. I do have a facebook site, look up Cruel Hellkat.Heres a few pics: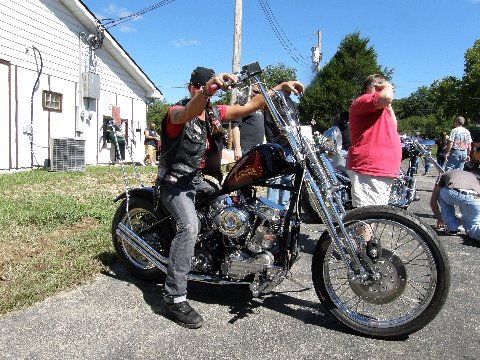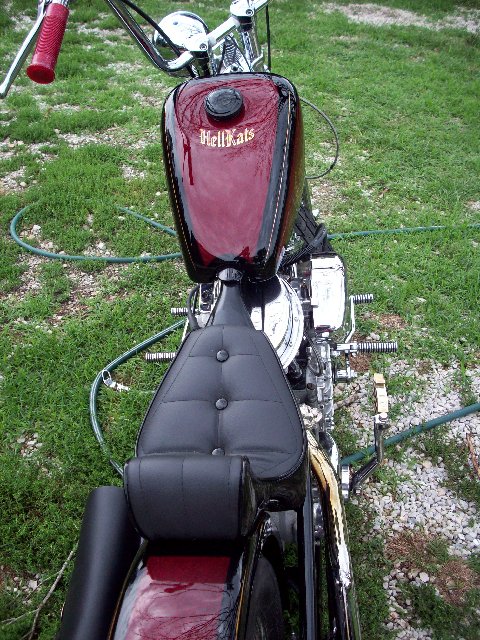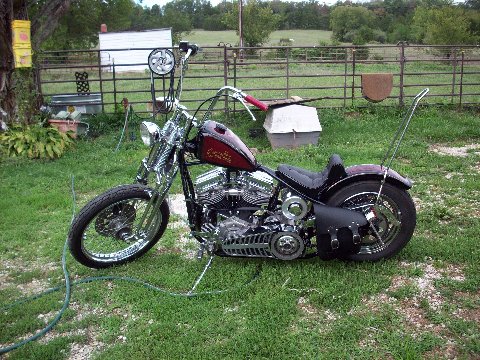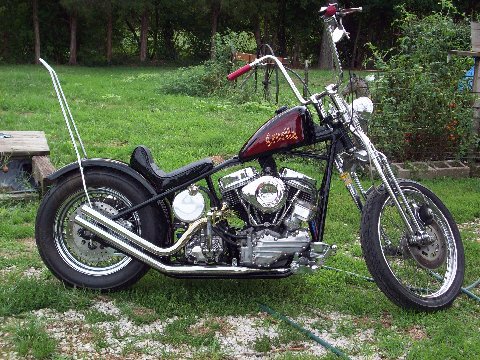 Kinda hard to see the quality of the paint with these pics, paint by Jim Hooker. Red flake with old school gold leaf. Hope everyone is doing well, till I get the guestbook back up, try and find me at facebook, CG
Posted by CruelGirl at 9:20 AM CDT
Updated: Sunday, 7 October 2012 11:00 AM CDT
Newer | Latest | Older